Christmas Event in Gavrio 2022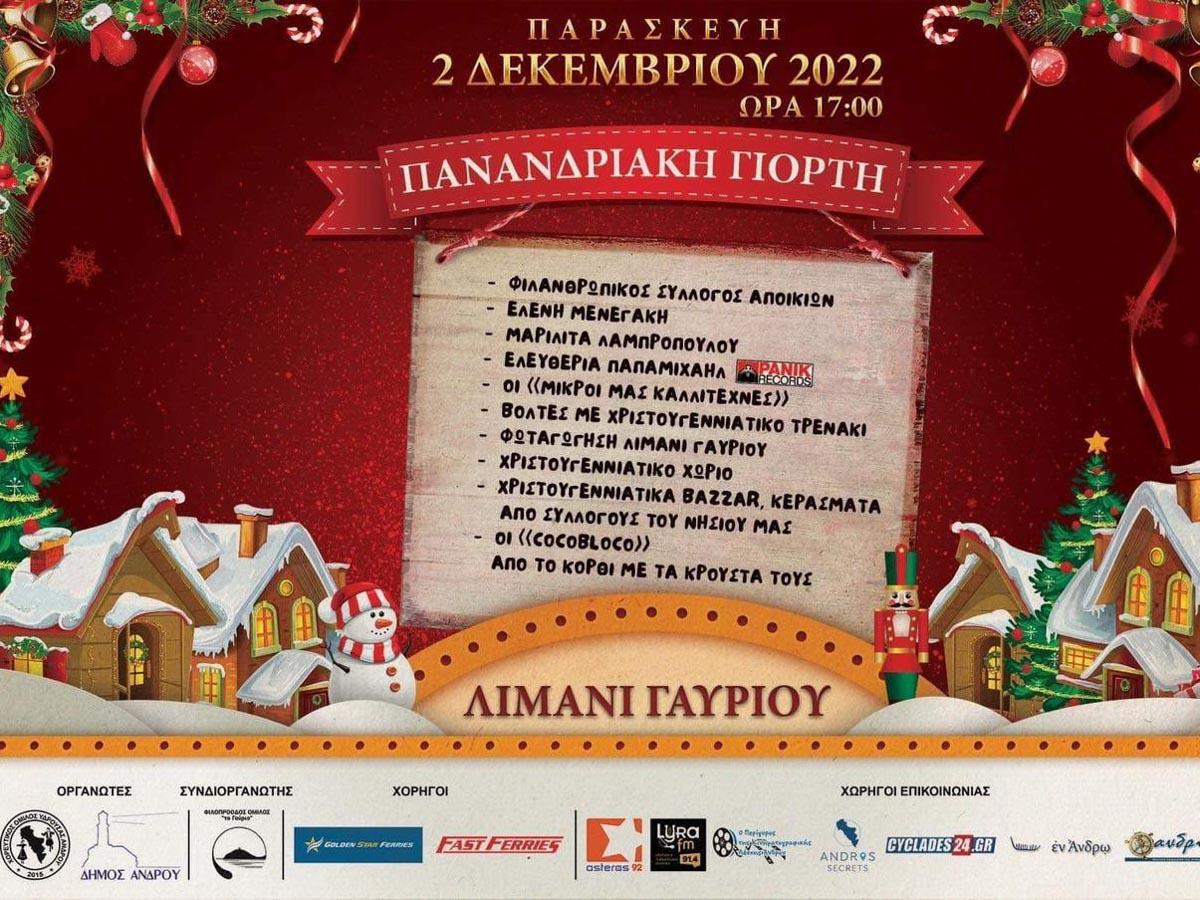 24 November 2022
On Friday, December 2, 2022 at 17:00, the port of Andros, Gavrio, comes alive with glitter and music at the 2nd Andros Christmas Event!


Hosted by the Hydrousa Dance Club, the Municipality of Andros and co-organized by the Philanthropic Club "To Gavrio", the port of Gavrio welcomes you to a celebration that marks the beginning of the Christmas season.
The Christmas celebration has a charitable character. This year we will all support the Philanthropic Association of Apoikia of Andros, an association founded in 1983 that supports the needy families of Andros.
The festive lights turn on and shine all over the port of Gavrio under the sounds of music, creating a spectacular scenery.
There will be countless activities and workshops for children and families.
Impressive celebrities such as Eleni Menegaki, Marilita Lampropoulou and Eleftheria Papamichail will be there.
Clubs from all over the island will participate, supporting the event with their treats and the Christmas Bazaar!!!
We are waiting for you all, to get into the spirit of Christmas.
Let's all help the Christmas star shine for all children!
Hydrousa Dance Club