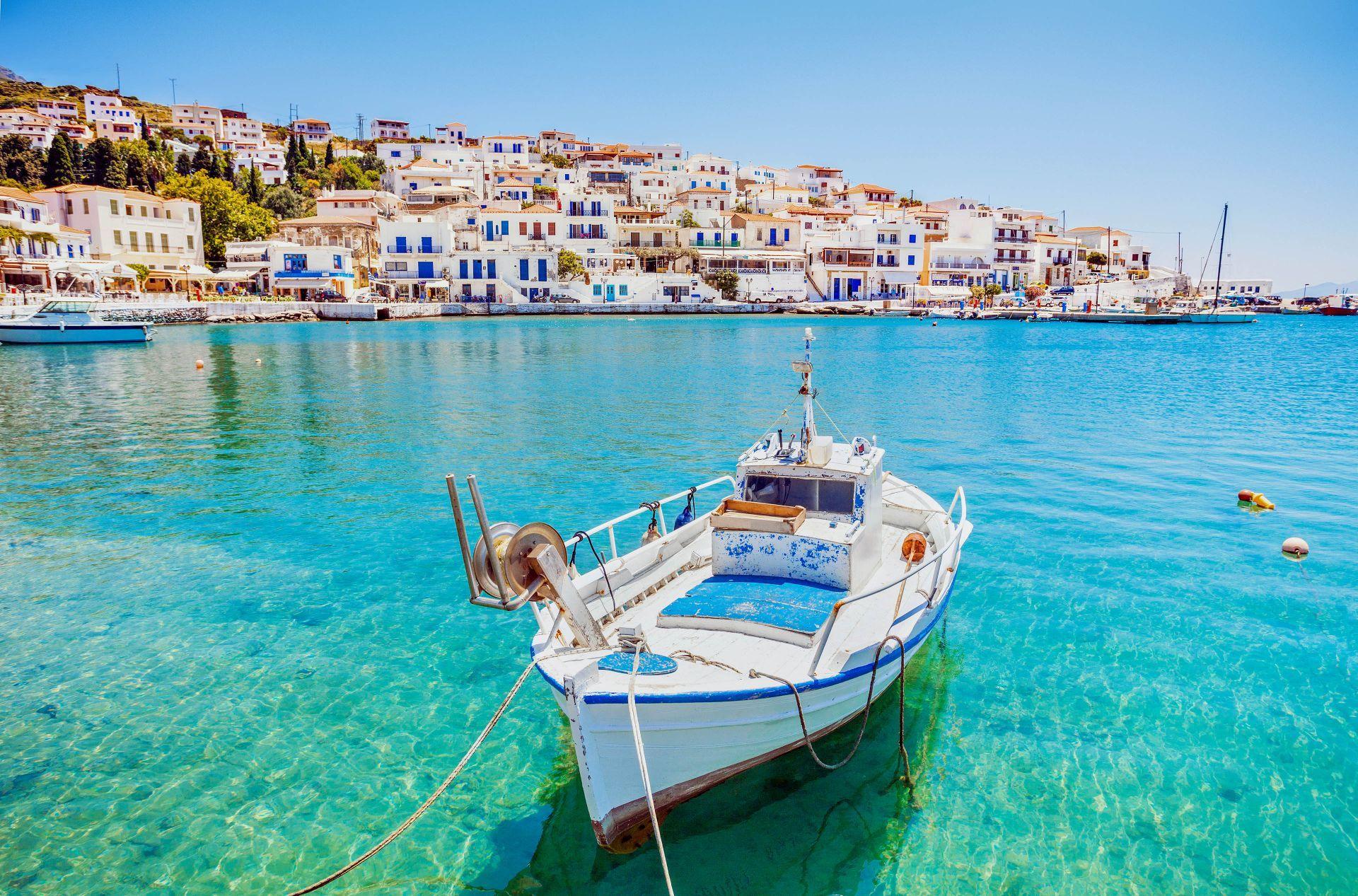 Andros
A Unique Island of the Cyclades
In the northernmost part of the Cycladic complex is Andros, the greenest island of the Cyclades. Because it is one of the closest islands to Athens, it has become a favorite destination for many, visitors, while at the same time it has managed to maintain its unspoiled charm.
An island of unique beauty that stands out from the rest of the Cyclades islands for its architecture, nature, wonderful beaches, events and local gastronomy.
The island of shipowners and captains, an island with a strong identity, from nature and history to its gastronomy, Andros is a diamond of the Cyclades, which invites you to discover it.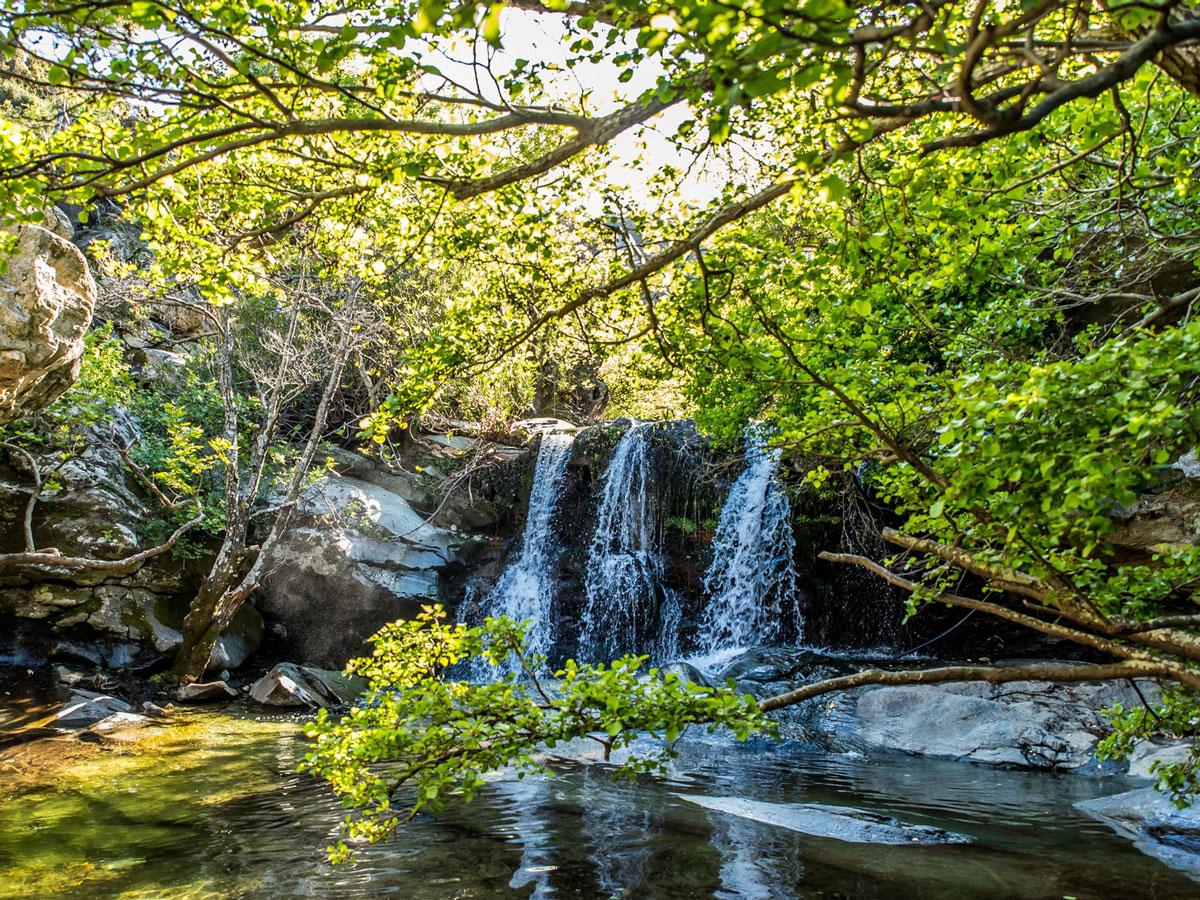 Nature
Andros is renowned for its lush nature: hillsides, rivers and numerous natural springs and creeks filled with pine, walnut and oak trees. A large area of the island is part of the Natura 2000 network. Andros is a paradise to those who love hiking, having about 300 km of trails, certified by the European Ramblers Association.
Beaches
Andros is renowned for its sandy beaches, some easily accessible while others perfectly sheltered by rutty roads or even only accessed by boat! Here's some:
In between Gavrio and Batsi, lies the quite popular Chryssi Ammos beach, easy to access with crystal clear blue waters. Agios Petros beach, perfect both for those who like an organized and unorganized escape, has cool crystal clear waters. As for Kipri beach, it's ideal for water sports lovers! An adventurous beach with exotic beauty, Zorkos will enchant you with its crystal clear waters. One of the most stunning beaches of Andros, Vitali, offers an idyllic scenery to its visitors. When it comes to not organized beaches, Fellos is the place to be: natural shade, crystal clear blue waters and a large sandy coast. Perfect for families with children. Tis Grias to Pidima beach, amongst the island's most famous beaches, has a captivating rock standing tall on its shore.
Finally, Piso Gialia is a beautiful organized beach, near Chora, accessible by quite a few stairs. Its emerald waters make up for the effort!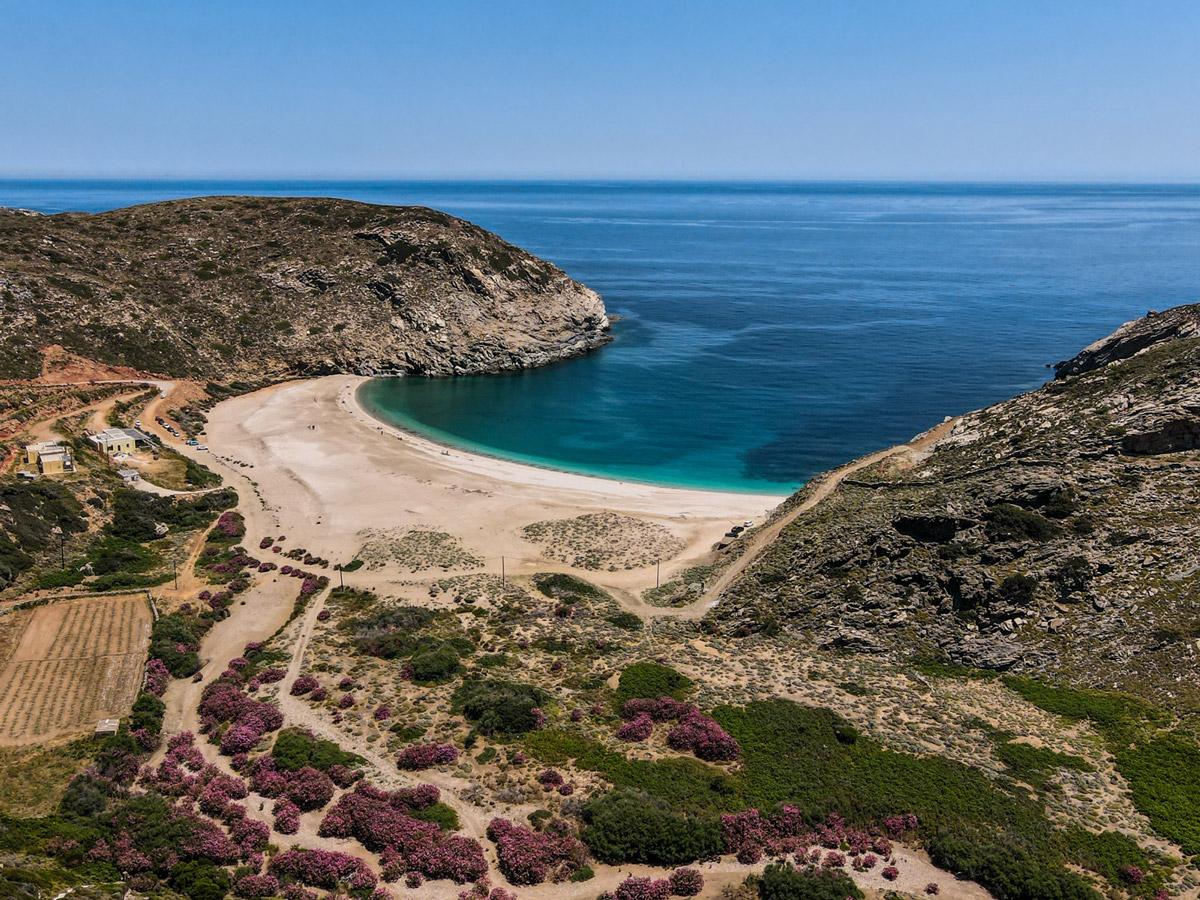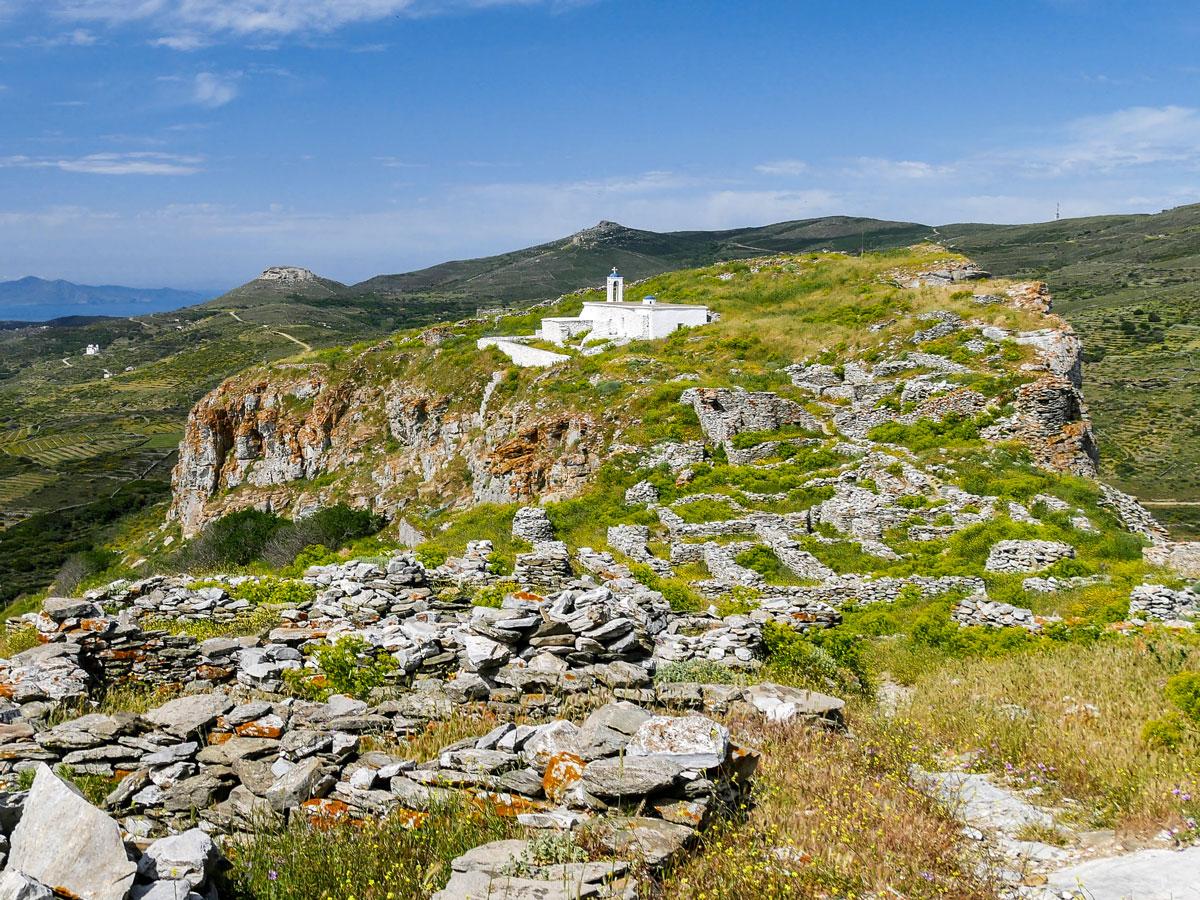 Sights & Attractions
Andros is full of exciting things to see and do, able to satisfy every interest. First, The Unknown Sailor's statue, a tribute to sailors lost at sea, is located in Riva's square in Chora. For museum lovers, the internationally famous Goulandris Foundation Museum of Modern Art and the Archeological Museums of Chora and Palaiopolis are just a couple of the sights one should miss when on the island. Andros is also filled with monasteries and castles. One of the most famous castles being Faneromenis Castle, located on the northern part of Korthi Bay, built by the Venetians, offering breathtaking views of the Aegean.
Settlements
Impressive neoclassical beauty, venetian charm and classical cycladic minimalism are the main characteristics of the Chora of Andros. In the regional architecture one can clearly spot the marine history of the island and the riches of the older generations. Chora features three squares and traditional taverns and coffee shops. On the other side of the island lie Gavrio and Batsi. Gavrio is where Andros' port is located. Directly connected to Rafina Port, Gavrio Port makes Andros an ideal destination for all - just 2 hours away from Athens! The majestic Batsi, just a few kilometers southern, is a cosmopolitan seaside village. A true treasure, full of taverns, bars and amazing nearby beaches. Korthi and its alpine villages, picturesque alleys, Dipotama and Korthi Bay are sights not to miss when in Andros. In the same area, Tis Grias to Pidima beach is located, making Korthi an ideal all day trip that combines exploration with relaxation. Don't forget to visit Stenies, a village of lush greenery with numerous churches, traditional white houses and stone built alleys. But these were just some of the many more beautiful villages, waiting for you to discover them while in Andros.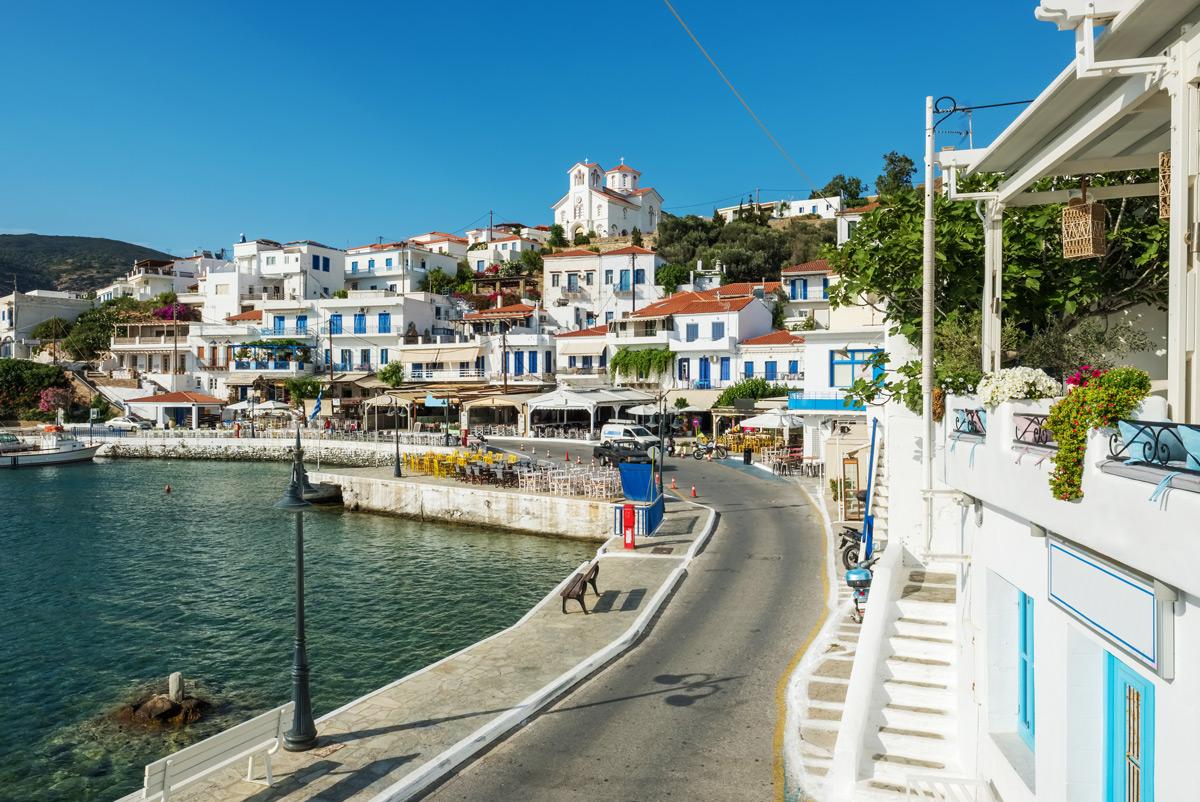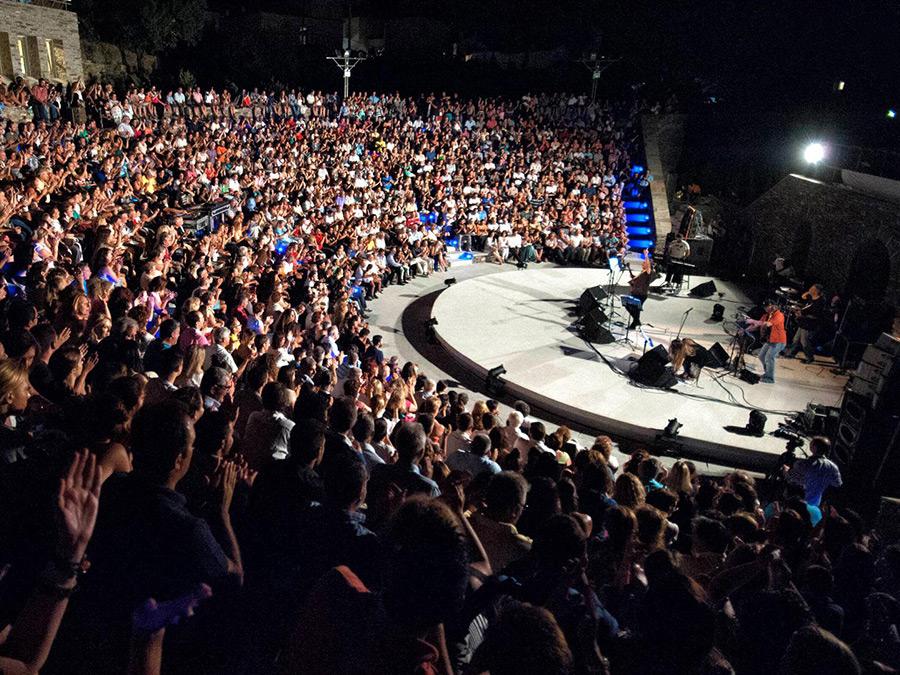 Events
Andros is known for its events, both cultural and athletic.
The International Festival of Andros is an annual attraction. The Festival along with Gavriotika is the reason why Andros is characterized as one of the most art - friendly islands of the Aegean. 
For those who love sports and nature, Andros Trail Race and Andros Experience are two perfect motives to visit the island. Whether on water or land, professional and amateur athletes visit Andros every year for an alternative form of tourism.
Gastronomy
An island with a rich gastronomic heritage, Andros invites you to taste its - more or less - well-known delicacies. The long livestock tradition of the island has resulted in the production of high quality meat and unique cheeses, such as volaki and petroti. The froutalia with sausages and glyna, the original and unique omelette of Andros is a must - try for visitors! Pastitsakia and amygdalota are nostalgic sweets that you will surely take with you when you leave, as well as the famous spoon sweets with lemon and walnut. Of course, the local spirits could not be missing from the tradition of the island, the bitter almond and the poji, the first a special tsipouro of berries and the second a special kind of rakomelo.