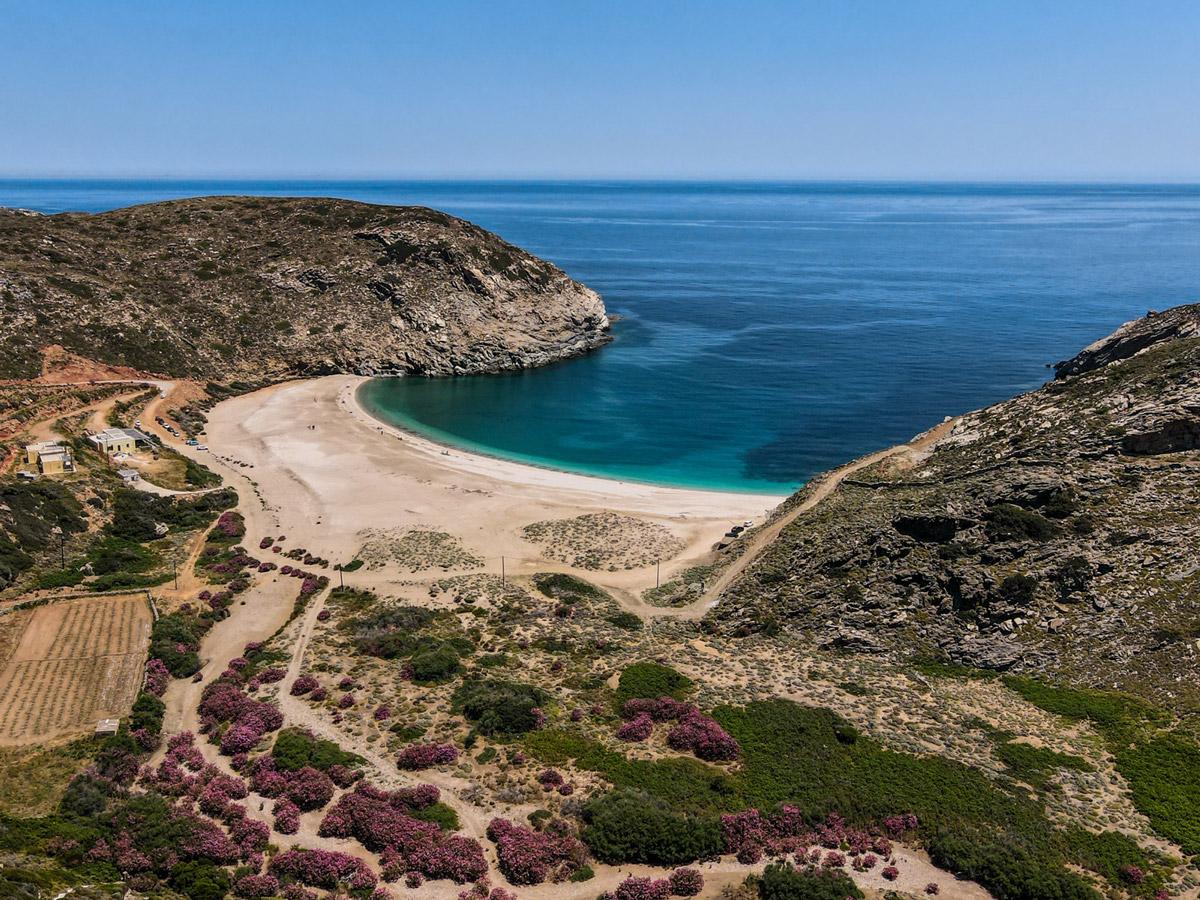 Zorkos Beach
Zorkos is one of the largest and most beautiful beaches of Andros. The golden sand, the surrounding rocky landscape and its crystal clear waters create a landscape of breathtaking beauty.
Location & How to get there
Zorkos beach is located on the northeast side of Andros, just above Gavrio and a few km away from Varidi. In more detail, Zorkos beach is just 17 km away from Gavrio Port, 24 km away from Batsi's center and at a 49 km distance from Chora of Andros. The access to the beach is relatively easy: most of the drive there is on an asphalt road with just a few of the last kilometers being a dirt road. There is no need for a special car to get there.
The beach
Zorkos is considered to be the island's top destination for every visitor. On one hand, Zorkos is ideal for those who seek a peaceful and relaxing day at the beach, as its size and location guarantee tranquility even when it's crowded. On the other hand, Zorkos beach is perfect for those who love underwater adventures. Its crystal - clear gem - coloured waters offer an unforgettable experience for the lovers of snorkeling and fishing. The impressive rocky landscape provides beautiful caves and diving points for endless hours of fun in the water.
What should be kept in mind is this: even though Zorkos is one of the most beautiful beaches of Andros, a breathtaking, stunning scenery, one should always be aware that it's really affected by the winds; So visitors should avoid it on very windy days. 
Umbrellas and sunbeds are available on the spot, but there is also plenty of space for those who wish to carry their own equipment. Let's not forget, right above the beach, there is a traditional tavern.
---
---