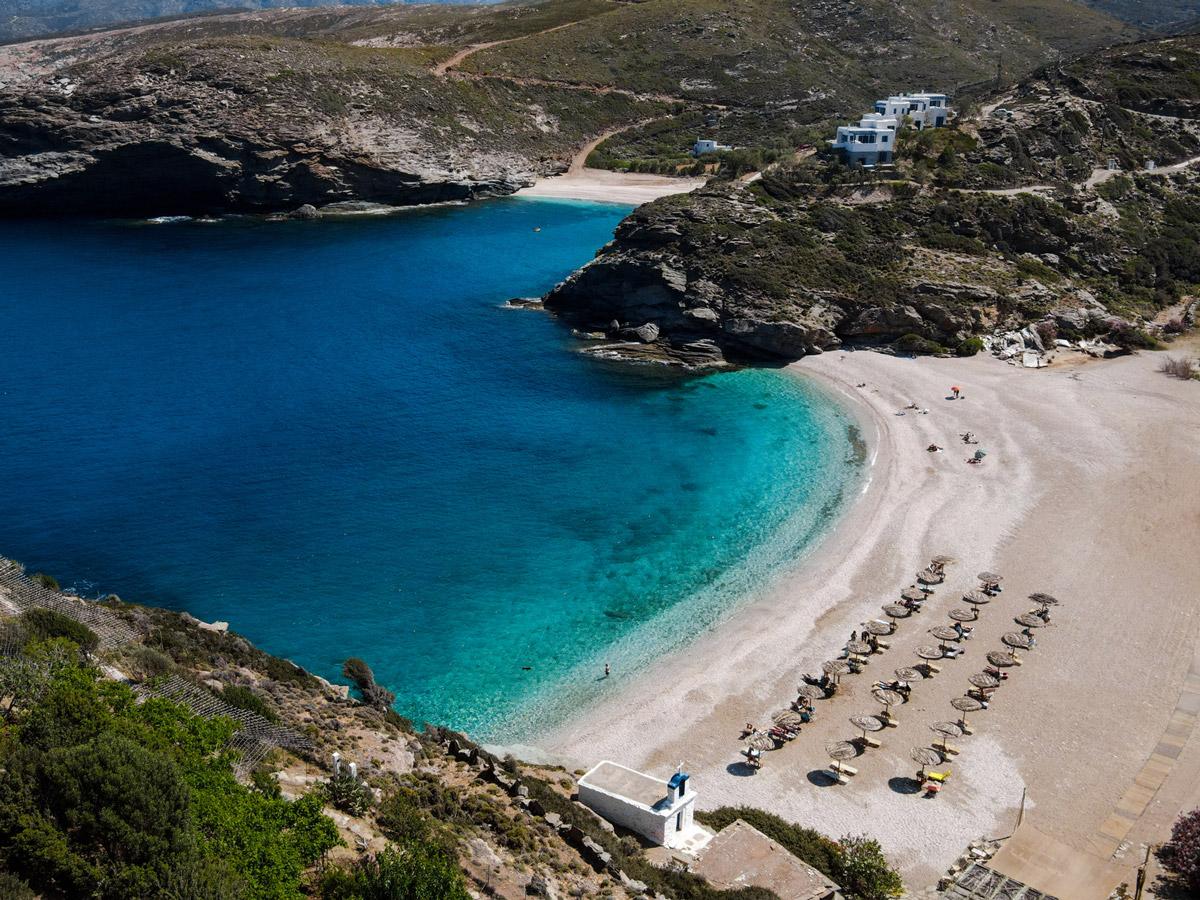 Vitali Beach
Vitali beach is one of the most stunning beaches in Andros island. Its crystal - clear blue silvery waters are deep and pebbled bay make it look like a true paradise on earth. It's the perfect choice for windy days, as it's not affected by sandblasts - a common phenomenon in our island.
Location & How to get there
Vitali beach is located on the northeastern part of Andros Island, right next to Gides beach. Vitali is at a 14 km distance from Gavrio port, 22 km from Batsi's center and 46 km away from the Chora of Andros. To get there, visitors have to cross the mountain; it might be a long distance route, but it's also a captivatingly beautiful one. At the end of the route, there is a 3 km dirt road.
The beach
Vitali beach is one of Andros island's gems both because of the majestic route that leads there and the unique views the visitors enjoy the moment they reach it. Perfectly clean waters and tall-standing rocks make it the ideal getaway. A white chapel is located on the left side of the beach, offering amazing views from above. A beach bar, sunbeds and a traditional small tavern are also present.
---
---
---