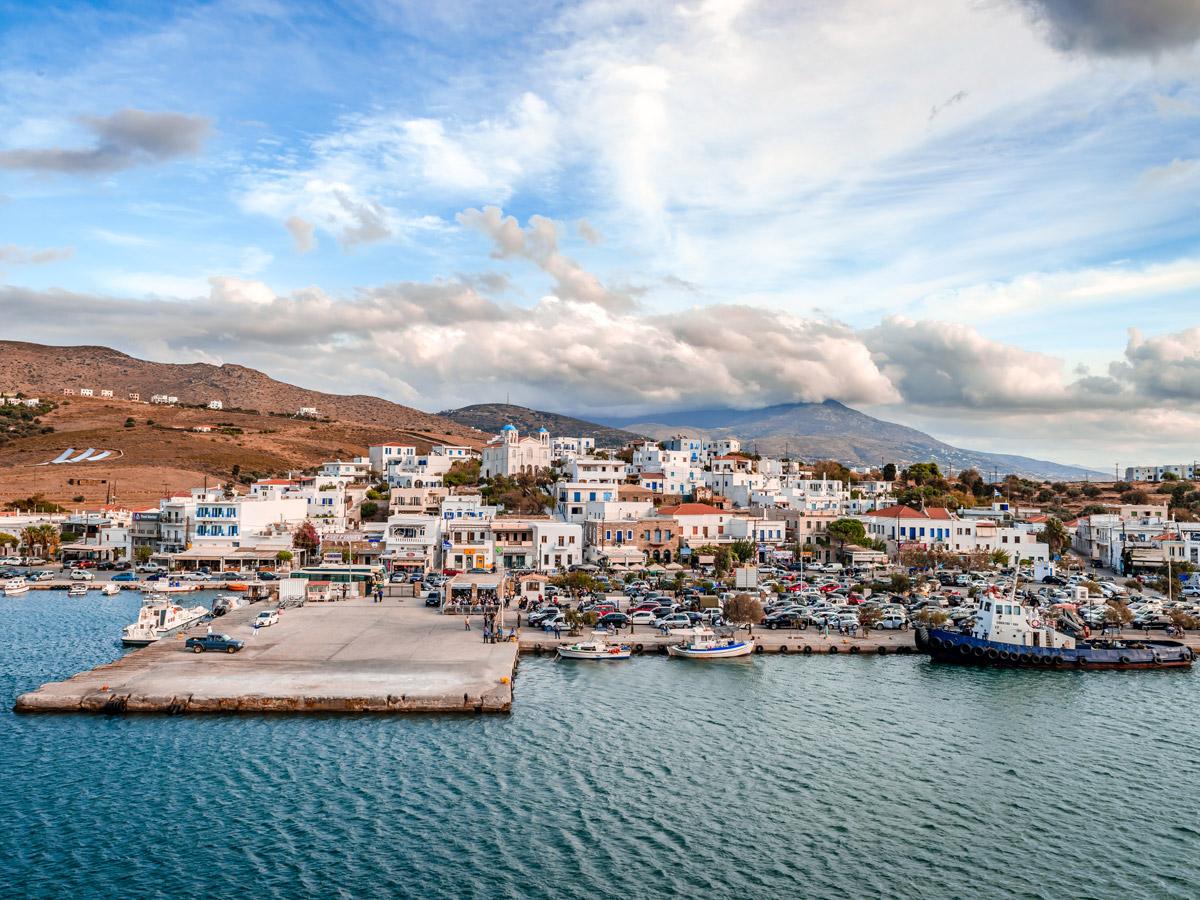 Gavrio of Andros: the first and last impression of the island
Gavrio is where the port of Andros island is located. It's the first thing the visitors get to see when laying their feet on the island and also the last before leaving there. Gavrio is a beautiful village by the seaside, on a small gulf, located on the northwestern part of the island. 
Due to its location, it is hidden and only appears when the boat begins to enter the port. Gavrio village, just like its neighboring Batsi, is considered to be one of the largest tourist attractions of Andros, with plenty of accommodation options, hotels, restaurants, taverns, cafés and bars. On the upper side of the village lies the church of Saint Nicholas.
Things to do in Gavrio
Not very far from Gavrio, one gets to see sceneries of unique beauty as well as impressive sights, such as the cylindrical tower of Saint Peter, dating back to the 3rd century B.C. and the Tower of Giannoulis, in the village of Ammochlos, dating back to the 17th century B.C. 
Kastri hill, on the left hand side when entering Gavrio Port, is also worth mentioning. It is where remains of the ancient wall - that was renovated by Alkiviadis during his exile time in Andros- and also Kastri Hill where Lighthouse of Gavrio locates.
Don't miss out on the Castle of Ostodosia or else Makrotalando Tower, a venetian fortification building and a great example of defensive architecture. It is also very similar to the Lower Castle, located in Chora. 
Maronitis, a region on mount Charakas - across Gavrio-, is also a place one should visit to see the remains of a wall built in the bronze age. Last but not least, Kastellaki: a fortified area located in Gides, across from Kalokairini settlement.
Gavrio and the nearby villages
The villages Ano Gavrio and Koumari -both situated above Gavrio- offer breathtaking views of the valley and even of Attica. 
Across from the port, there's the small settlement of Charakas. In just 5 km distance you can find the villages of Pano and Kato Fellos, ideal for those looking for some peace of mind and fishermen.
In the surrounding area you can also visit the villages of Ammochlos - the village got its name from the plant of mochla that exists there in abundance- and of Palestou.
Lastly, don't miss out on a visit to Kalyvari village, built on a height of 300m above the fround and home to the only wind farm of Andros. 
---
---