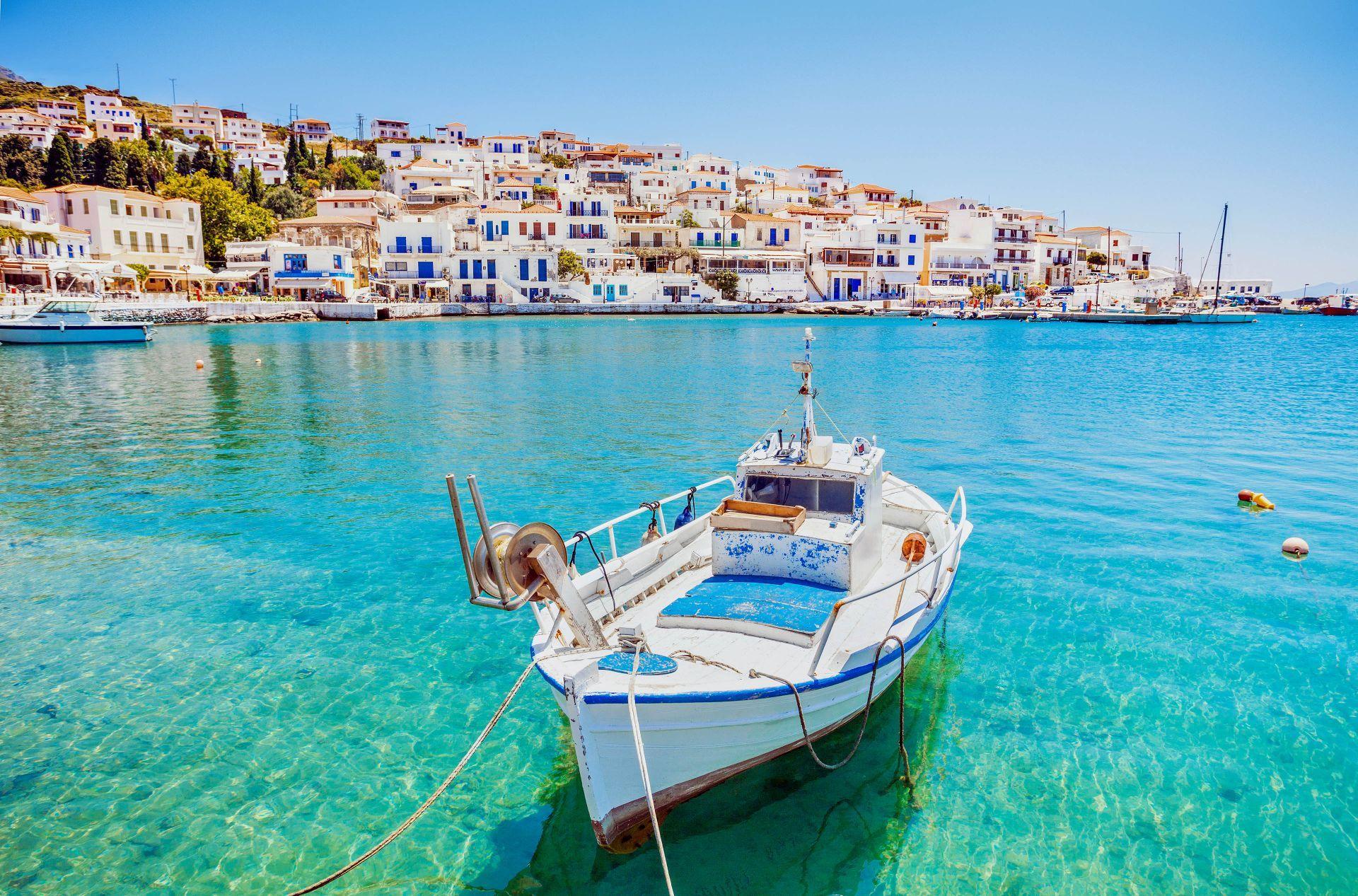 The majestic and cosmopolitan village of fishermen
Batsi is a cosmopolitan resort of Andros, very popular to tourists, lying around a bay with a sandy coast and lush greenery. There are plenty of choices when it comes to accommodation and things to do.
It's a common destination for those who are looking for a getaway. It's just 8 km away from Gavrio Port, 27 km from Chora and 29 km from Korthi.
A majestic, picturesque village by the seaside
Batsi stands out due to its scenery, with the church of Saint Philip dominating its center. Batsi is built amphitheatrically around its sandy coast. The combination of the endless blue and the lush green scenery creates a romantic atmosphere. The picture is perfectly complemented by the picturesque taverns and the bars by the sea.
Things to do in Batsi
In close proximity to Batsi one can find the largest monastery of Andros, the Holy Monastery of Zoodochos Pigi, which is definitely worth a visit. The Archaeological Site of Ypsili is one sight every visitor should see, as it's one of the most important fortified settlements of the early Iron Age in the South Aegean.
Another important sight to see near Batsi is the Archeological Museum of Palaiopolis that hosts valuable exhibits, such as sculptures, statues, coins and inscriptions.
Batsi and the nearby villages
Near Batsi one can find beautiful villages worth visiting. Some of which are the famous Arni, known for the waters of forgetfulness, the rivers with lush greenery, the verdant Katakoilos and the stunning Ateni.
---
---