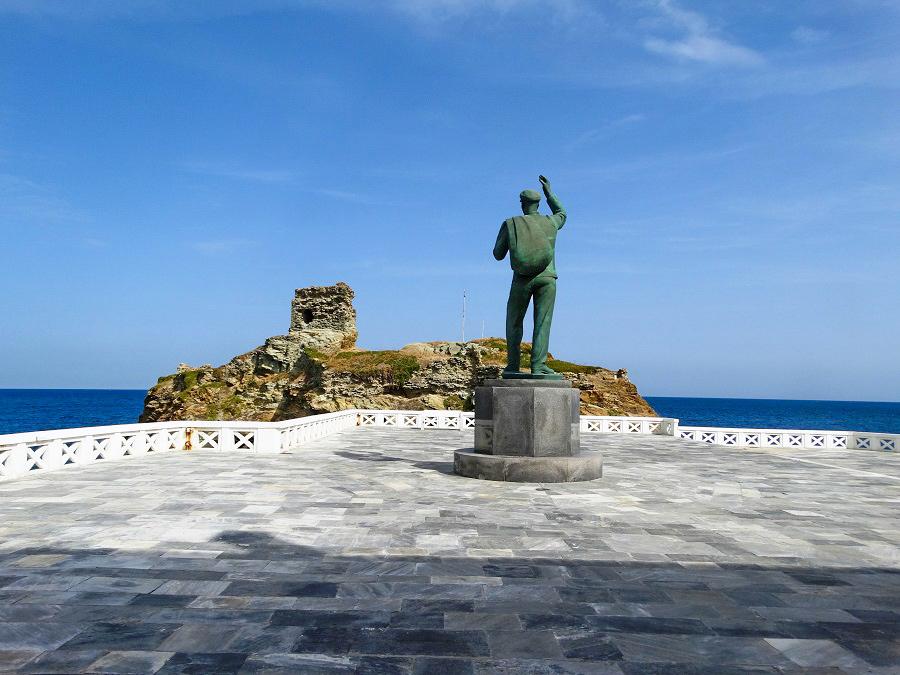 Unknown Sailor in Andros
The Unknown Sailor is located in the square of Riva in Chora and is a symbol of the Naval History of Andros. It is a statue in honor of all the sailors who lost their lives at sea. It was created by the sculptor Michael Tombros, with a donation from the Goulandris family. On November 5, 1959, the Invisible Sailor is revealed in a celebration with a concert at the Municipal Theater by artists of the Opera. The event was covered by state television. At this important moment for the island, the king and a hundred other important guests attended.
On April 30, 2001, a strong wind blew down the statue and destroyed it. Based on the old designs of Michael Tombros, it was repaired and put back in place.
Today, the Unknown Sailor is a pole of attraction and a point of reference for visitors and residents of Andros.
---
---