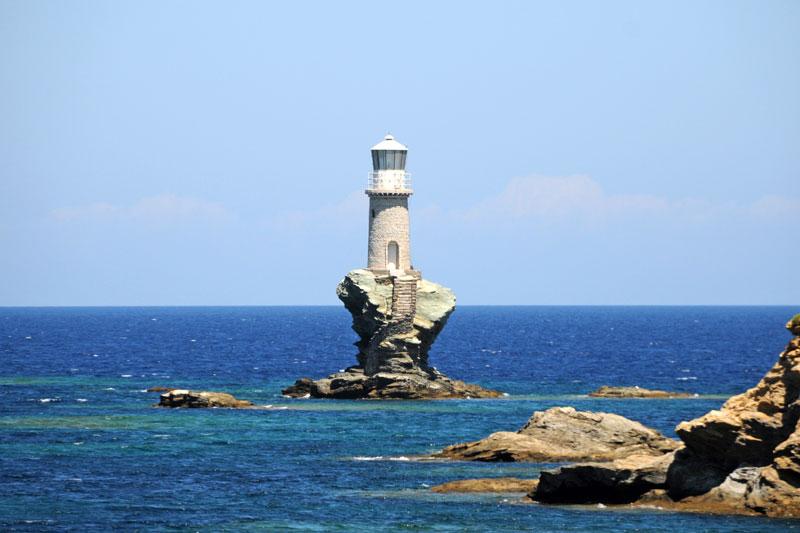 Tourlitis Lighthouse in Andros
The Tourlitis Lighthouse of Andros is located at the entrance of the port of Chora opposite the Venetian Castle. It is the only lighthouse in Europe built on a rock in the sea.
It was constructed in 1887 and operated for the first time January 1, 1897. It had a height of 7 meters, a focal height of 36 meters and was a surveying E class with a flare of 11 nautical miles. It stood out for its operation, since it is the first automatic lighthouse in Greece with technology that gave it great reliability, because it did not require constant surveillance.
During The Second World War, in September 1943, it was destroyed by german bombardments. In 1996 it was reconstructed at the expense of the Goulandris family.
The stones used for its construction came from northern Epirus. Today, the Tourlitis Lighthouse has become a stamp and is part of the series of stamps "Lighthouses of Greece" of the Greek Post Office.
---
---