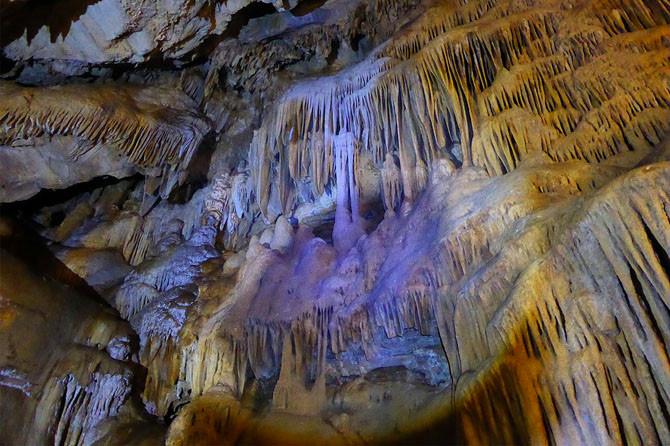 Cave Foros at Aladinos Village
In the middle of Andros Island, at the village Aladinos, lies a hidden world, which has been sculpted by nature over millions of years. Imagine a subterranean landscape decorated with stalactites, stalagmites, helictites, colorful limestone and abstract gour formations. This is Cave Foros at Aladinou which is one of the first caves discovered in Greece.
The name "foros" has two references as to its origin. The first is from the Italian word "foros", which means "opening". The second comes from the superstition of the locals, that when animals fell in the cave and disappeared, they were paying a form of tax to appease the evil spirits.
To reach the cave you have to drive to the Aladinos Bridge and follow a hiking route for 300 meters, though a traditionally paved road.
---
Opening Hours
01/01 - 30/06 appointment only

01/07 - 15/09

Monday: 11:00 - 20:00
Tuesday: 11:00 - 20:00
Wednesday: 11:00 - 15:00
Thursday: 11:00 - 20:00
Friday: 11:00 - 20:00
Saturday: 11:00 - 20:00
Sunday: 11:00 - 15:00

16/09 - 31/12 appointment only
---
---